Current goal: Assess stream before new outflow of treated sewage is discharged upstream of chapter headquarters.
A new discharge of treated sewage from Morrow County is proposed to be installed a few miles upstream from the Alum Creek Reservoir. The proposed discharge would be up to 350,000 gallons a day – to accommodate potential development in the area – instead of the 15,000 gal/day currently being discharged. With the Alum Creek Reservoir providing drinking water as well as being designated for recreational use including swimming, it is imperative that the sources of its waters be protected from pollution.
This stretch of Alum Creek currently has a Warmwater Habitat Aquatic Life Use Designation from the Ohio EPA, and newer data will refine this Use. Even the data collected by Ohio EPA in 2000 was on the border between Warmwater and Exceptional Warmwater.
At this point, we need your financial help to fund professional bioassessment to re-designate this section of Alum Creek as Exceptional!
Central Ohio IWLA is a 501(c)(3) tax-exempt charity, so your contributions are tax-deductible.
We need your help now so that we can fund the biological assessment work that Midwest Biodiversity Institute (MBI), with some help from MAD Scientist Associates, needs to complete to determine if the area qualifies as Exceptional Warmwater Habitat.

Exceptional Warmwater Habitat streams do receive a more stringent level of protection.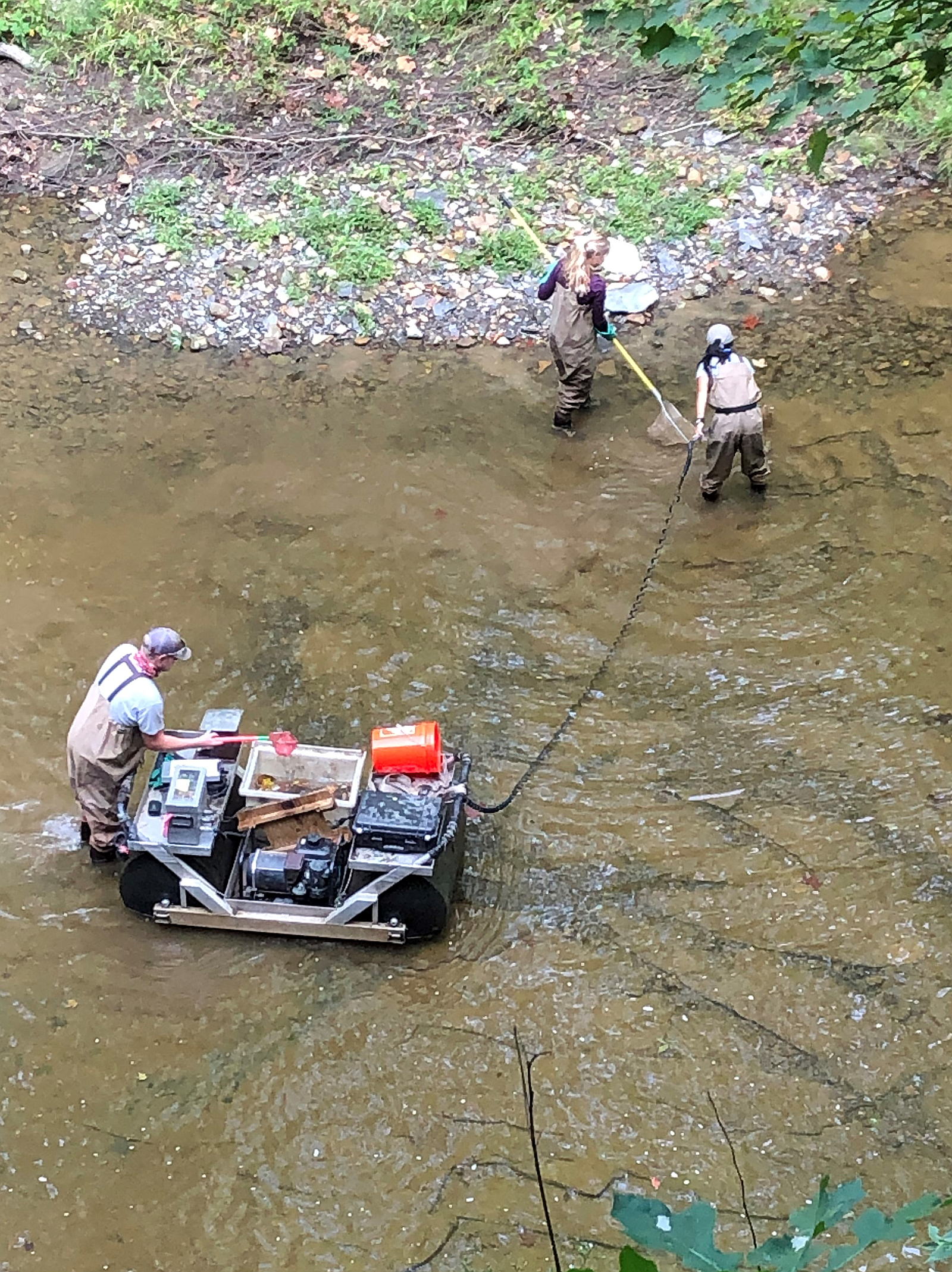 Help us keep Upper Alum Creek safe for kids to enjoy! Many urban youth have never explored a stream in its natural condition. Many inner-city streams have been impounded and are choked with litter and broken glass. On the naturally meandering, unpolluted 5-acre stretch of Upper Alum Creek that runs through our chapter headquarters – just a short distance downstream from the proposed discharge – we offer youth education opportunities that include barefoot creek wading and fishing. We want to be able to continue these programs!
Central Ohio IWLA participated in Ohio EPA's public hearing on this topic. The Morrow County SoMoCo Wastewater Treatment Plant public hearing was held at 6pm Wed., October 21, 2020 and OEPA confirmed this stretch of Alum Creek is currently listed as Warmwater Habitat – not Exceptional Warmwater Habitat, the designation for which we believe it qualifies. 
Founded in 1953, the Central Ohio Chapter is currently focused on conservation of healthy streams and rivers in and around Columbus, Ohio. We offer citizen science training to educate local people to perform stream monitoring and habitat assessment through Save Our Streams workshops. To encourage youth participation we host family-friendly events, including spring wildflower hikes, scavenger hunts, fall hayrides, and Creek Freaks workshops for youth educators. Current projects include installation of a chimney swift tower built by Delaware JVS, acoustic bat monitoring and the continual collection of species observations on our 9-acre headquarters. Mature forests along Alum Creek on this private property offer plenty of biodiversity for the adventurous explorer to experience. Species observations uploaded to iNaturalist are then fed to the Species Observations tab on this website.
OUR HISTORY
National IWLA was founded in 1922 and the Central Ohio Chapter (originally Franklin County Chapter, then Capitol City Chapter) was founded in 1953. Our most notable historic achievement has been initiating and building a nature observation blind for youth along the Scioto River on a peninsula at the Columbus Zoo, using grant funds from IWLA and ODNR. Dedication was in 1982 with Jack Hanna, ODNR director and other notable speakers. An ongoing project has been developing a 9-acre nature preserve on our chapter headquarters with various nest boxes, feeders, trails, camp sites, and youth education programs. Starting in 2015 we began to plant trees in a 5-acre floodplain on the property and introduce prairie and native wetland plants. Bat mist netting and acoustic monitoring began in 2017. In 2018 we offered our first Save Our Streams and Creek Freaks workshops and participated in the Ohio Kirtland's snake survey. Grant funds helped us to perform aerial drone mapping of the headquarters & adjacent property in 2019 and launch our new website.